Underage Competitions kick off
2021-06-23
Wanderers' underage teams start their campaigns this coming weekend, with two 'home' matches, and four away.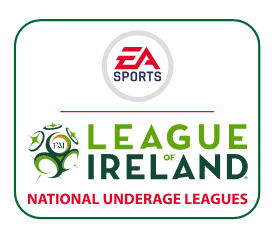 Three teams will travel on Saturday, the Under14s (previously Under13s) to visit Shelbourne, the Under17s to Cobh and the Womens Under17 at Peamount.
The new Bray Womens Under19 squad will host their Peamount opposite numbers on Sunday, while the Mens Under15 will have Shelbourne as their guests.
The Mens Under19s must travel to Galway for their Sunday encounter.
A handy one-page fixture list for the Bray underage campaigns can be found here.
The full underage fixture lists will be accessed through the main Full Fixture Lists page, here
An overview of the competition formats is available here